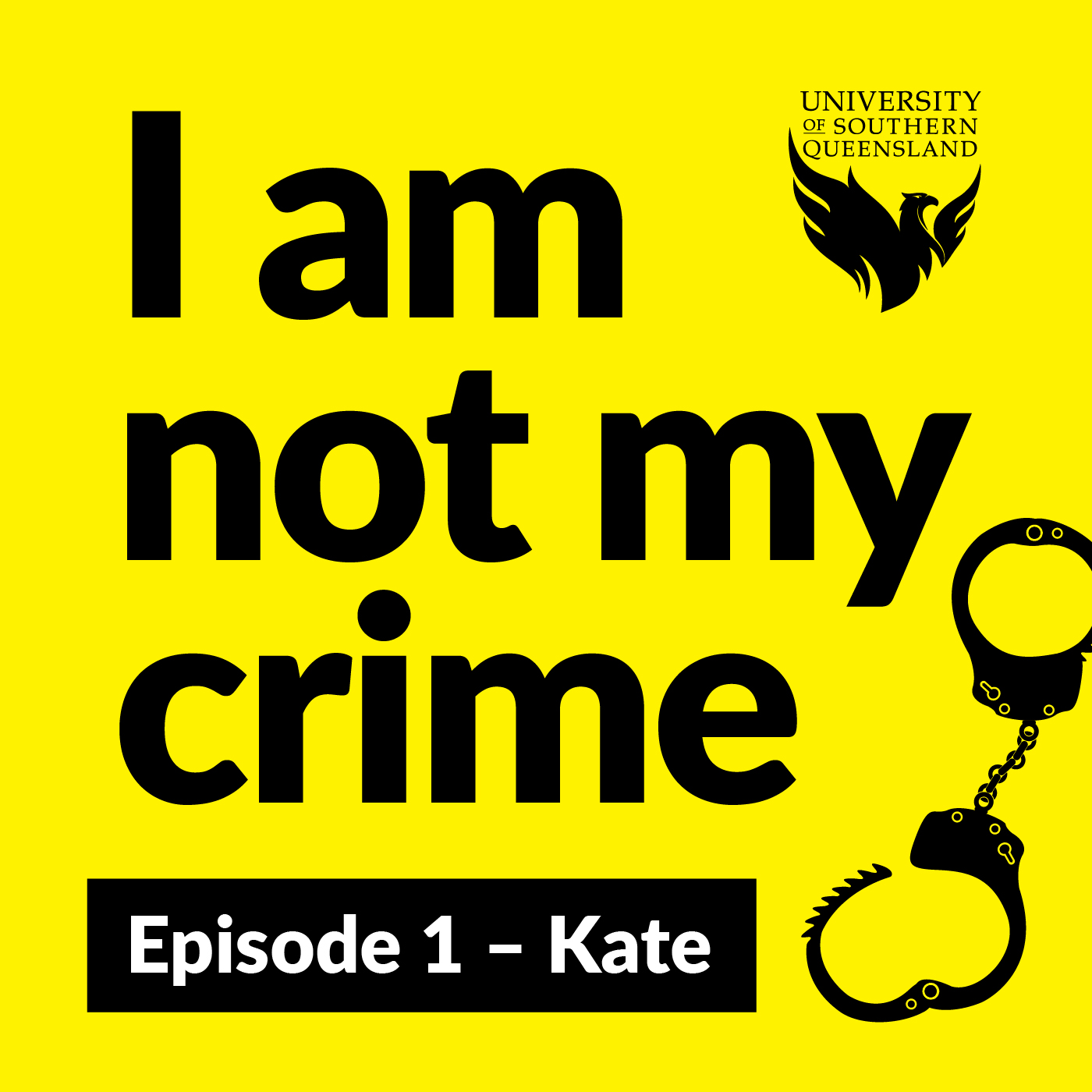 Kate's escalating alcohol addiction led to the worst possible outcome. This became the catalyst for her own recovery and her pursuit in life to make good by helping others. Kate is not her real name.
"I Am Not My Crime" features courageous people telling you the story about the crimes they have committed and their journey to redemption. As you make your way through this first season you will notice a couple of common themes: the importance of other people, opportunities for employment, and being welcomed back into society are what really matter for supporting change and a life lived differently. "I Am Not My Crime" has been produced to help you understand that for many people it is their circumstances that led them down the path to offending behaviour and that what somebody has done in the past is not an indication of who they are today.
Presented by University of Southern Queensland Criminologist Dr Suzanne Reich, each episode concludes with the latest research about why people commit the crime or crimes that have been discussed.
If this episode brings up any issues, and you need to talk to someone, you can contact Lifeline on 13 11 14 or Alcoholics Anonymous on 1300 22 22 22.
Explore the University of Southern Queensland's Criminology and Criminal Justice degrees: Criminology and Criminal Justice - University of Southern Queensland (usq.edu.au)
REFERENCES
Armstrong, K. A., Watling, H., Watson, A., & Davey, J. (2017). Profile of urban vs rural drivers detected drink driving via Roadside Breath Testing (RBT) in Queensland, Australia, between 2000 and 2011. Transportation Research, Part F 47:114-121.
Klepova, O. (2018). 'Too high': 30% of fatal crashes in Australia are due to drink driving. Retrieved from: https://www.sbs.com.au/language/english/too-high-30-of-fatal-crashes-in-australia-are-due-to-drink-driving
National Road Safety Partnership Program. (2016). Drink Driving. Retrieved from: https://cdn-nrspp.s3.ap-southeast-2.amazonaws.com/wp-content/uploads/sites/4/2017/03/21124016/drink_driving_fs-1.pdf
Rääbus, C. (2018). Getting home from a night out when you live in regional Australia. ABC Life. Retrieved from: https://www.abc.net.au/life/partying-in-regional-australia-with-no-public-transport/10324716
Transport Accident Commission. Drinking. Driving. They're better apart. Retrieved from: https://tac.vic.gov.au/road-safety/tac-campaigns/drink-driving
Terer, K., & Brown, R. (2014). Effective drink driving prevention and enforcement strategies: Approaches to improving practice. Trends & issues in crime and criminal justice no. 472. Canberra: Australian Institute of Criminology. Retrieved from: https://www.aic.gov.au/publications/tandi/tandi472